Seafood Safety
Seafood Safety Legislation and International Codes of Practice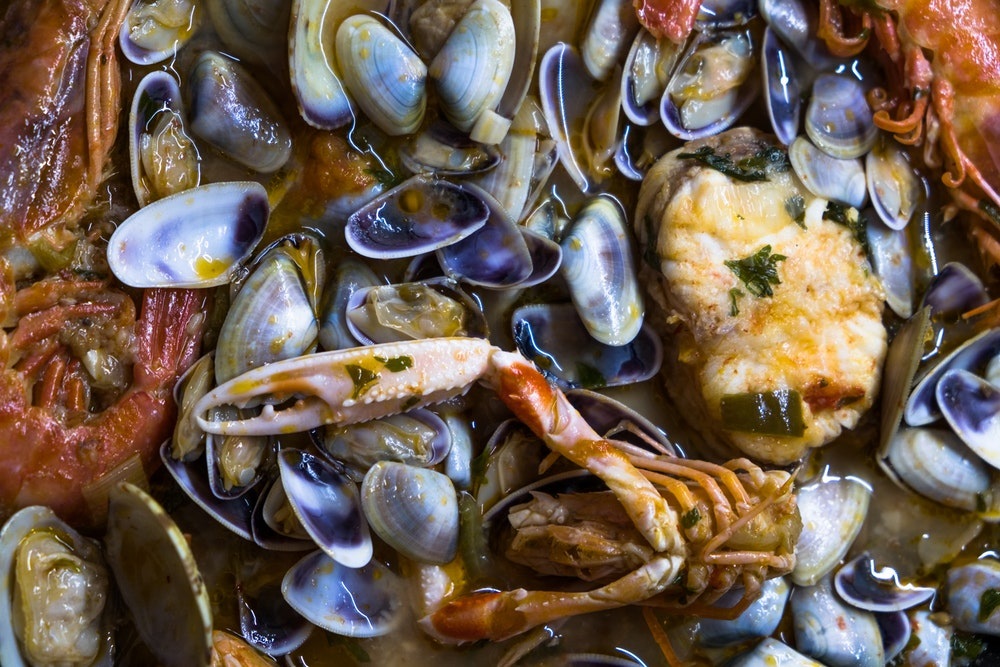 Consumer perceptions of seafood are positive reflecting its important contributions to a healthy and balanced diet. Poor publicity from seafood safety scares are rare. However, ongoing protection of the consumer requires careful management of a range of very specific seafood safety risks. Fish and shellfish are uniquely harvested from an aquatic environment whose characteristics fundamentally determine product quality. Seafood is also often traded as a live, fresh product susceptible to taint and spoilage if not handled properly. 
Some types of seafood, e.g. molluscan shellfish (oysters, mussels, clams etc), can concentrate contaminants through filter-feeding posing an additional management challenge. According to Article 3 of the Agreement on Sanitary and Phytosanitary (SPS) Measures under the World Trade Organization (WTO), members are to base their sanitary or phytosanitary measures on international standards, guidelines or recommendations. Thus, fish and shellfish placed on the market are governed by a variety of national, federal and international food safety rules, guidance and codes of practice aimed at protecting the consumer from hazards. This section provides information on seafood legislation for the some of the most significant importing countries and blocs, including the European Union and the United States. In addition, it provides links to Codes of Practices and other guidelines with relevance to sanitary production of seafood produced by the Codex Alimentarius Commission.
Legislation
In addition to the Legislation for selected importing blocs and countries shown below, guidance on Legislation related to bivalve and other fish and fishery products in a wide variety of countries is provided by the FAO Fisheries and Aquaculture Department as part of its GLOBEFISH project.
European Union
This section contains a list of key European Legislation relating to microbiological contamination of bivalve shellfish. It is not exhaustive and readers should also refer to EUR-Lex, the website for European Union law. In each case the link below will take you to the first published version of the legislation; to access the latest consolidated version, incorporating all relevant amendments and corrigenda since first publication (NOTE; in many cases these will be significant), follow the link (shown in the form of a date) in the "Title and reference section" above the text of the legislation:-
GENERAL FOOD LAW
HYGIENE AND OFFICIAL CONTROL RULES FOR BIVALVES (including criteria for microbiological contaminants and biotoxins)
RULES ON CHEMICAL CONTAMINANTS
RULES GOVERNING IMPORTS
RULES ON TRACEABILITY
Canada
Overarching food law in Canada (including imports) is covered by the Safe Food for Canadians Regulations. Supplementary policies and regulations include the following:-
Japan
The Japan External Trade Organisation maintains a list of Japan's standards and regulations concerning import procedures, quarantine periods, technical requirements, etc. on its Standards and Regulations page. These include the following:-

The same organisation also provides a number of handbooks collating the relevant Legislation, including:-
In addition, the Ministry of Health, Labour and Welfare provides useful guidance on import rules for foods:-
United States
The US Food and Drug Administration (FDA) collates Legislation, guidance and advice documents related to seafood on its website. Important documents include the following:-
Complete guidelines for the operation of the bivalve shellfish sanitation program in the United States are provided in the National Shellfish Sanitation Program (NSSP) Guide for the Control of Molluscan Shellfish. 
CODEX ALIMENTARIUS Codes of PracticE, STANDARDS AND GUIDELINES
The Codex Alimentarius Commission is a joint body of the FAO and the World Health Organization (WHO), convened to produce international standards and other documents relevant to food hygiene, with the aim of improving the safety, quality and fairness of the international food trade.  FAO maintains lists of Codex Alimentarius Codes of Practice, Standards and Guidelines on its website. This includes the following documents of particular relevance to bivalve molluscs:-