Where we work
Collaborating to understand the world's oceans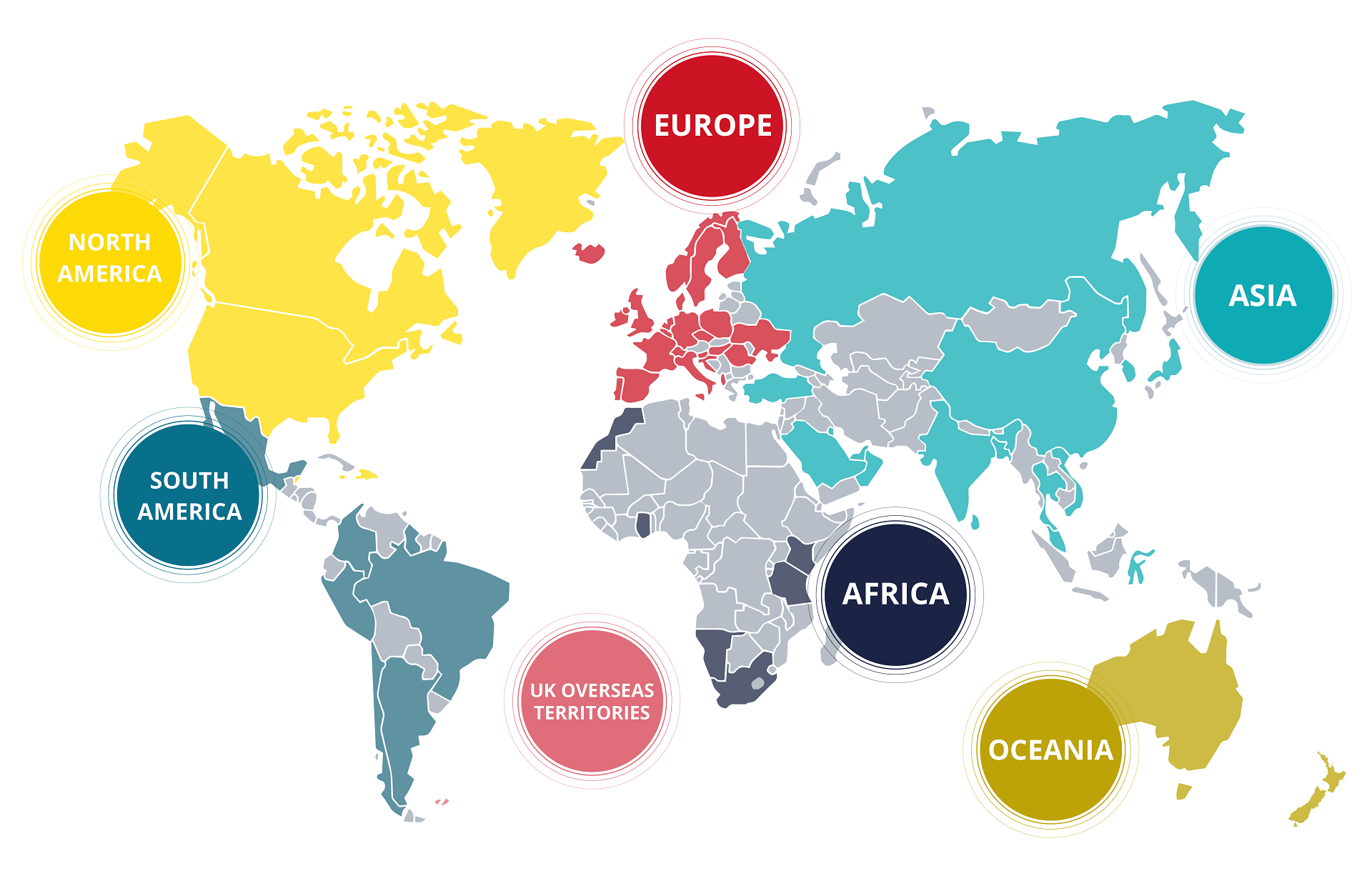 Seas, oceans and ecosystems are connected, and we work all over the world to understand and enable sustainable management of environments and the life and activities they support. Cefas work with partners across the world, providing our world class science services to meet the needs of a range of governments and commercial companies.
Our scientists work and collaborate across the world to provide impartial research and advice to address the challenges and harness the opportunities relating to the marine and freshwater environment. Our science helps ensure thriving marine economies, sustainable fisheries and food safety, protects marine biodiversity, and addresses the serious threats of climate change, marine litter and pollution.
This work builds on, and develops deep scientific partnerships to deliver advice and expertise. We share our 115 years of marine and aquatic science experience and contemporary research knowledge and methods to build capability for our customers to sustainably meet their objectives.
Cefas is currently collaborating with partners on major programmes across Europe, the Middle East, South East Asia, the Caribbean, the Pacific, Antarctica, and the Arctic. Our science collaborations further extend to other areas of the world, including South America, Oceania and Africa.
Our partnerships range from the initial design and implementation of complex sampling programmes, to assessments of marine infrastructure impacts, fisheries assessments, climate change impact evaluations, capacity building and other scientific collaborations.