Michaela Schratzberger
Science Director (Environment)
Dr Michaela Schratzberger is a Science Director at Cefas, responsible for approximately 140 scientific and technical staff working in the broad area of environmental science. She works with colleagues across disciplines to ensure that strong science is developed and delivered in support of national and international environmental policy, and collaborates with colleagues from academia and government to ensure that the science and evidence developed is of use to others.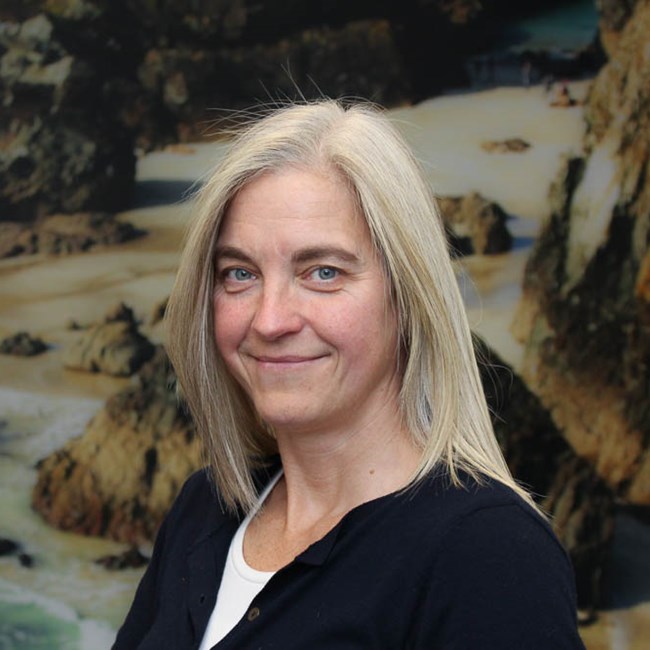 Michaela obtained her PhD from the University of Hamburg in 1998. Before joining Cefas, she worked at the University of Hamburg in Germany, and the Plymouth Marine Laboratory and Bangor University in the UK on the effects of different types, frequencies and intensities of disturbance on seafloor fauna. She has over 20 years post-doctoral experience in marine ecology, investigating the composition, structure and function of benthic ecosystems. Her current research involves multidisciplinary studies on the effects of environmental change on ecosystems and biodiversity. Michaela has led and co-authored over 50 peer-reviewed scientific publications and two book chapters. She has been an Associate Editor for the international peer-reviewed journal Marine Biodiversity since 2008 and is a reviewer for over 20 scientific journals including Nature.
Michaela has been leading Cefas' scientific input into multidisciplinary EU, NERC-Defra and UKRI-funded research programmes and is a scientific advisor to the UK Department for Environment, Food and Rural Affairs on biodiversity-related issues in relation to the delivery of a UK network of Marine Protected Areas. She is an Honorary Senior Lecturer at the University of East Anglia and has significant experience and involvement in international and national fora. Michaela chaired the ICES Study Group on Biodiversity Science between 2007 and 2009 and has been a member of the related Working Group since.
Research Publications:
Selected publications:
Schratzberger M, Ingels J (2018). Meiofauna matters: The roles of meiofauna in benthic ecosystems. Journal of Experimental Marine Biology and Ecology; https://doi.org/10.1016/j.jembe.2017.01.007
Thompson M, Couce E, Webb T, Grace M, Cooper K, Schratzberger M (2020). What's hot and what's not: making sense of biodiversity 'hotspots'. Global Change Biology; https://doi.org/10.1111/gcb.15443
Luisetti T, Schratzberger M (accepted). Integrating biological and human diversity in Natural Capital Accounts for marine biodiversity conservation and human well-being. Biodiversity and Conservation
Contact Details: