Tackling the illegal shark and ray trade in Indonesia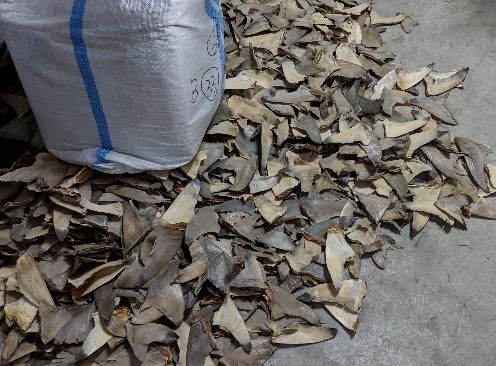 Indonesia catches the most sharks globally and is one of the world's largest exporters of shark and ray products, which includes fins, meat, liver oil and skin. Sharks are not only economically valuable in Indonesia; they also provide an important source of local protein. However unsustainable trade of shark products threatens the survival of some species. The Convention on the International Trade in Endangered Species of Wild Fauna and Flora (CITES) is an international agreement that aims to ensure commercial trade in wildlife does not threaten species survival, and several shark and ray species are currently listed. Still, illegal and unsustainable trade of prohibited species still occurs due to the complexities of identifying species once they are processed into products.
visual fin identification and state of the art DNA forensics
In our current Illegal Wildlife Trade Challenge Fund project, we are working with the Indonesian government, the Wildlife Conservation Society and University of Salford, to build the skills and capacity of shark trade inspectors to better identify which species a product comes from prior to export. Our project team are delivering training to shark trade inspectors on the most up-to-date techniques in visual fin identification and state of the art DNA forensics, to equip enforcement agencies with the resources they need to strengthen sustainable trade regulations.
By the end of this collaborative project, the Indonesian government will have implemented a nationally recognised training programme for their shark trade inspectors to ensure that they are equipped with the skills and formal training they need to more effectively regulate the shark product trade. A team of trainers will have received advanced teaching in visual fin identification and the skills required to extract DNA from products for rapid-DNA testing, as well as modules in teaching and delivering training so they can continue to provide quality training beyond the lifetime of the project and continue to raise the standards of shark trade regulation.