John Bignell
Senior Pathologist
John is an aquatic animal health pathologist and has over 20 years' experience interpreting pathological changes and infectious diseases in fish and bivalve molluscs.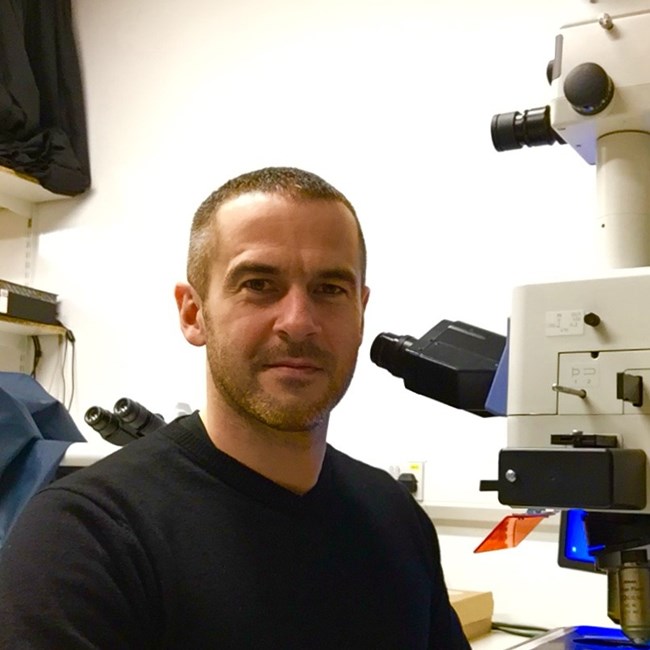 John provides expert histopathology health assessments for the Cefas Fish Health Inspectorate (FHI) in support of the statutory diagnosis of OIE listed diseases under The Aquatic Animal Health (England and Wales) Regulations 2009, and Defra/non-Defra research and development programmes situated within the Cefas Centre of Excellence for Aquatic Animal Health. John leads the development of the Registry of Aquatic Pathology and implements the strategic development of Digital Pathology within Cefas.
As the scientific lead for the England and Wales Marine Fish Diseases component of the Clean Seas Environmental Monitoring Programme (CSEMP), John's work supports the investigation of aquatic animal health and the study of the biological effects of contaminants under the Oslo and Paris Commission (OSPAR) Coordinated Environmental Monitoring Programme (CEMP). He is an active member of both the UK Biological Effects of Contaminants in Marine Environment (BECME) working group, and the International Council for the Exploration of the Seas (ICES) Expert Working Group on the Biological Effects of Contaminants (WGBEC).
John's long-term research interests focus on the identification of causal links between toxicologic liver pathology of fish e.g. liver cancer, and anthropogenic contaminants in the marine environment.