Her Majesty The Queen: A tribute from Cefas
9 September 2022

We are extremely saddened by the death of Her Majesty Queen Elizabeth II.
In honour of Her Majesty, the Union Flags at our laboratories have been lowered to half mast, and our social media platforms turned black. During the period of National Mourning, Cefas will continue with the business and delivery of public services. However, public announcements and external communications activity will not happen until after the observed mourning period, other than reflections and dedications to Her Majesty.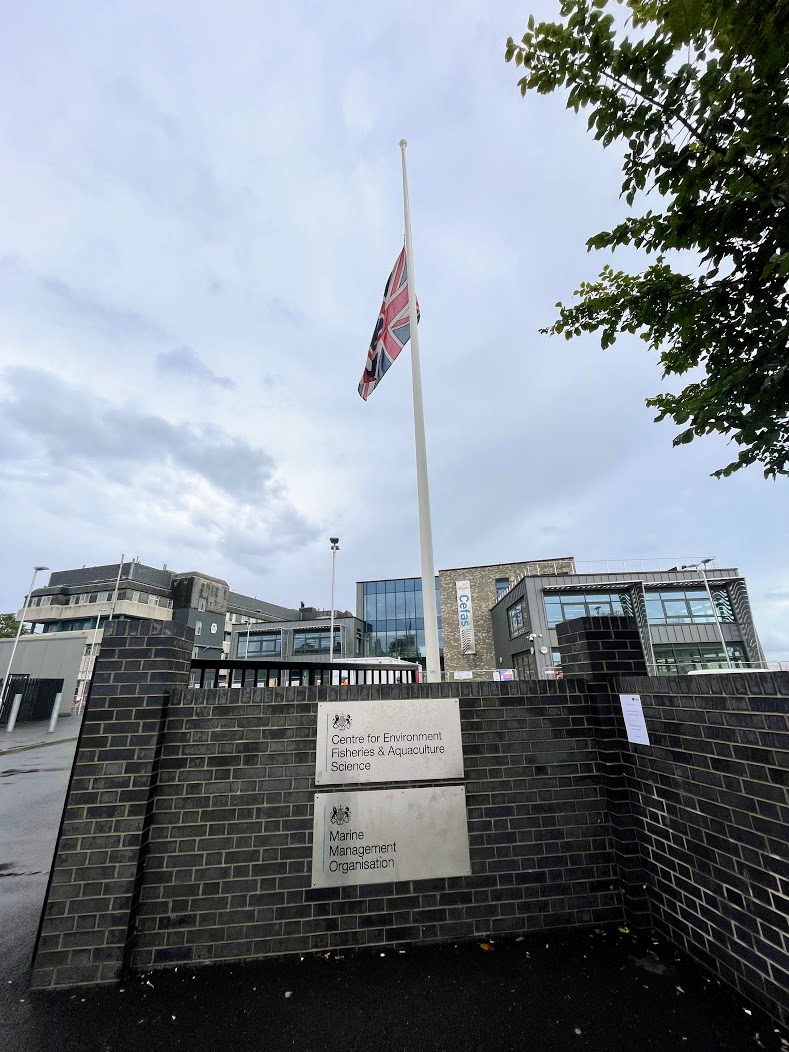 Reflecting on the sad loss of Queen Elizabeth II, Neil Hornby, Cefas CEO, said,
"The Queen was a remarkable woman who selflessly devoted her life to public and voluntary service while championing vitally important issues including the environment. 
The legacy she leaves behind will continue to inspire generations of people around the world. Her sense of duty, dedication, and integrity is one we will all remember. Our thoughts and condolences are with the Royal Family at this sad and difficult time."