International workshop on seafood safety held in Nairobi
13 November 2019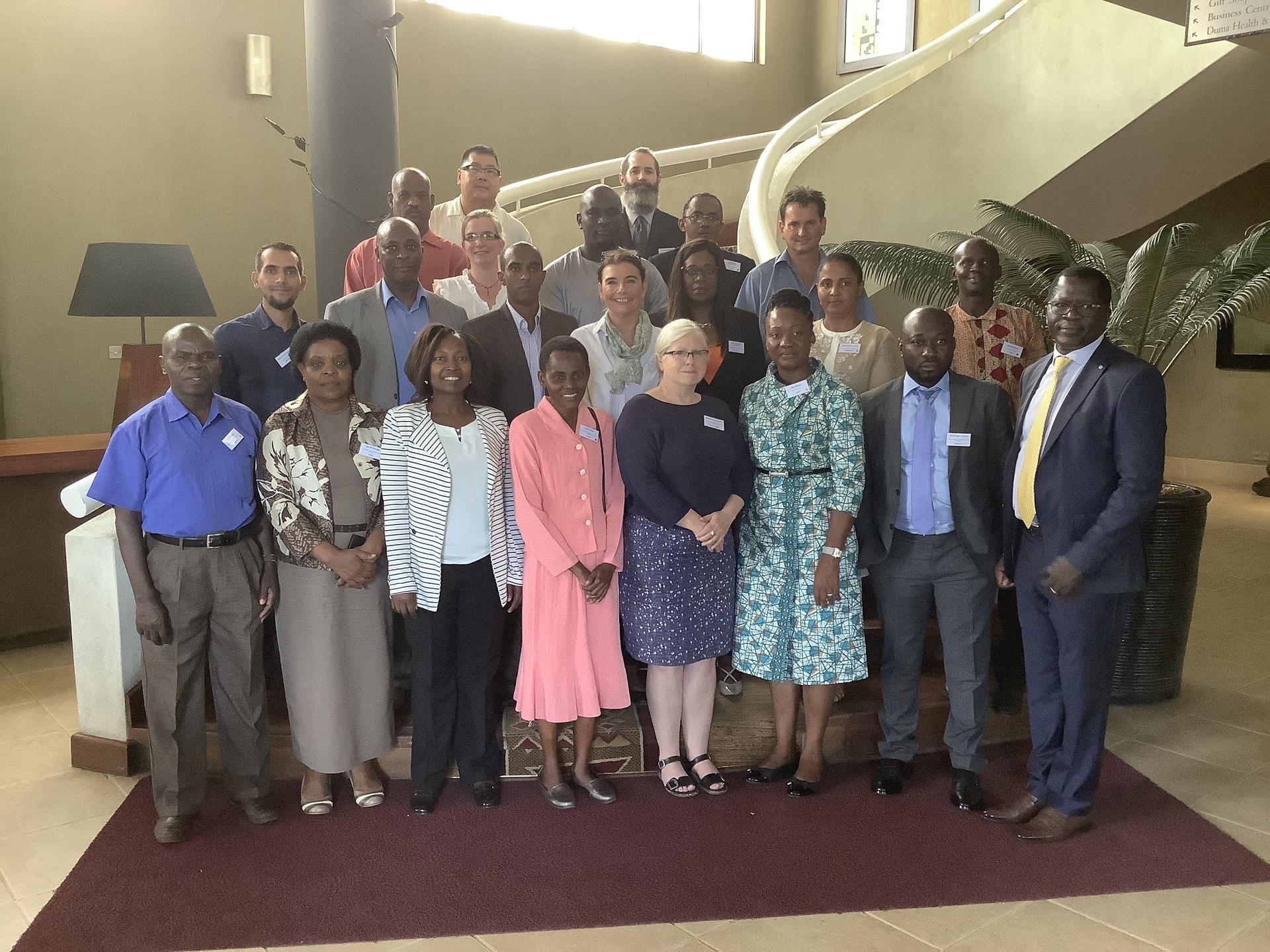 Food safety professionals from across Africa met in Nairobi, Kenya this week to discuss approaches to safeguarding public health associated with eating bivalve molluscs, such as oysters, mussels and clams.
The pan African regional workshop on Bivalve Mollusc Sanitation was held at the Ole-Sereni Hotel, Nairobi, Kenya on the 11th -12th November 2019, and saw participants coming from 12 African countries, as well as hosting visiting experts from the UK, Italy and Canada.
The aim of the workshop was to build targeted programmes of capability building and networks in Africa for Responsible Authorities and Official Laboratories in countries wishing to sustainably develop or expand their production for domestic consumption or Interregional and International trade.
Wild caught and aquaculture bivalve molluscs (oysters, clams, scallops etc.) are an eco-friendly source of aquatic protein, providing employment in coastal communities, particularly for women. Bivalves play an important role in global food security but can sometimes pose risks to the consumer from microbiological and other hazards.
Of the 16 M tonnes of bivalves produced annually only 500,000 tonnes are traded outside of the country of production. Barriers to trade can be due to product safety, compliance and equivalence with legislation between countries.
The workshop is being jointly hosted by the Food and Agriculture Organisation of the United Nations (FAO) Reference Centre for Bivalve Mollusc Sanitation, which is based at the UK's Centre for the Environment, Fisheries and Aquaculture Science (Cefas) and the FAO's Fisheries and Aquaculture Policy and Resources Division. The event is being supported by the UK's Food Standards Agency (FSA), the UK's Department for Environment, Food and Rural Affairs (Defra) and by the FAO.
The Reference Centre for Bivalve Mollusc Sanitation was established by the FAO at Cefas in 2018, recognising the scientific expertise and leadership that Cefas has in the area of bivalve mollusc food safety. The remit of the newly established FAO Reference Centre is to support UN Member Countries in enhancing safe production of bivalves, addressing the United Nations Sustainable Development Goals (UN SDGs) of ending poverty, hunger and life below water (1, 2 and 14). Please contact us at the Reference Centre for further details.
Dr Esther Garrido Gammaro, Associate Professional Officer at the Fisheries and Aquaculture Department of the FAO, explained:
"Though bivalve molluscs are such an important commodity and are traded internationally in different forms such as fresh, chilled or frozen or canned, very few countries are able to access international markets due to stringent requirements. Since bivalves are filter-feeding animals, they tend to concentrate microorganisms, toxins and chemicals in the environment and therefore, their safety management requires stringent sanitary measures. Globally, 97 countries have been authorized to export fishery products to the largest seafood market – the European Union, but only 14 of them have been authorized to export the high value commodity of live bivalve molluscs. Even the largest producer of bivalve molluscs in the world, China, which accounts for about 80% of global aquaculture production of bivalves, does not figure in the list of countries authorised to export live bivalves to the EU market. The challenge faced by exporting countries is evidenced by the fact that there are considerable number of rejections due to sanitary issues. This shows the complexity of the market requirements and the importance of developing capacity building programmes and tools to facilitate trade, through activities of the FAO reference centre such as this workshop, and thus to contribute to food safety and food security."
Dr Rachel Hartnell, Reference FAO centre lead, of Cefas said,
"The FAO Reference Centre for Bivalve Molluscs Sanitation established by FAO at Cefas in 2018, builds upon work carried out by scientists internationally to develop FAO/WHO guidance on bivalve mollusc programmes. The aim of the Centre is to assist countries wishing to establish new or enhanced bivalve programmes for both domestic and international markets. One of the great advantages of reference centres is that they provide a focal point for Member Countries enabling dissemination of scientific and technical advice, a forum for collective learning and the ability to build legacy relationships. This pan African workshop marks the first activity in what we hope is a long and growing relationship with Member Countries with an interest in bivalve molluscs across the world contributing to shared global food safety and security goals."
Following on from the workshop, the centre will continue to work with colleagues across Africa and wider internationally to collaboratively develop relevant food safety approaches.