Former Cefas Chief Scientist awarded OBE for services to marine fisheries and environmental science
16 June 2023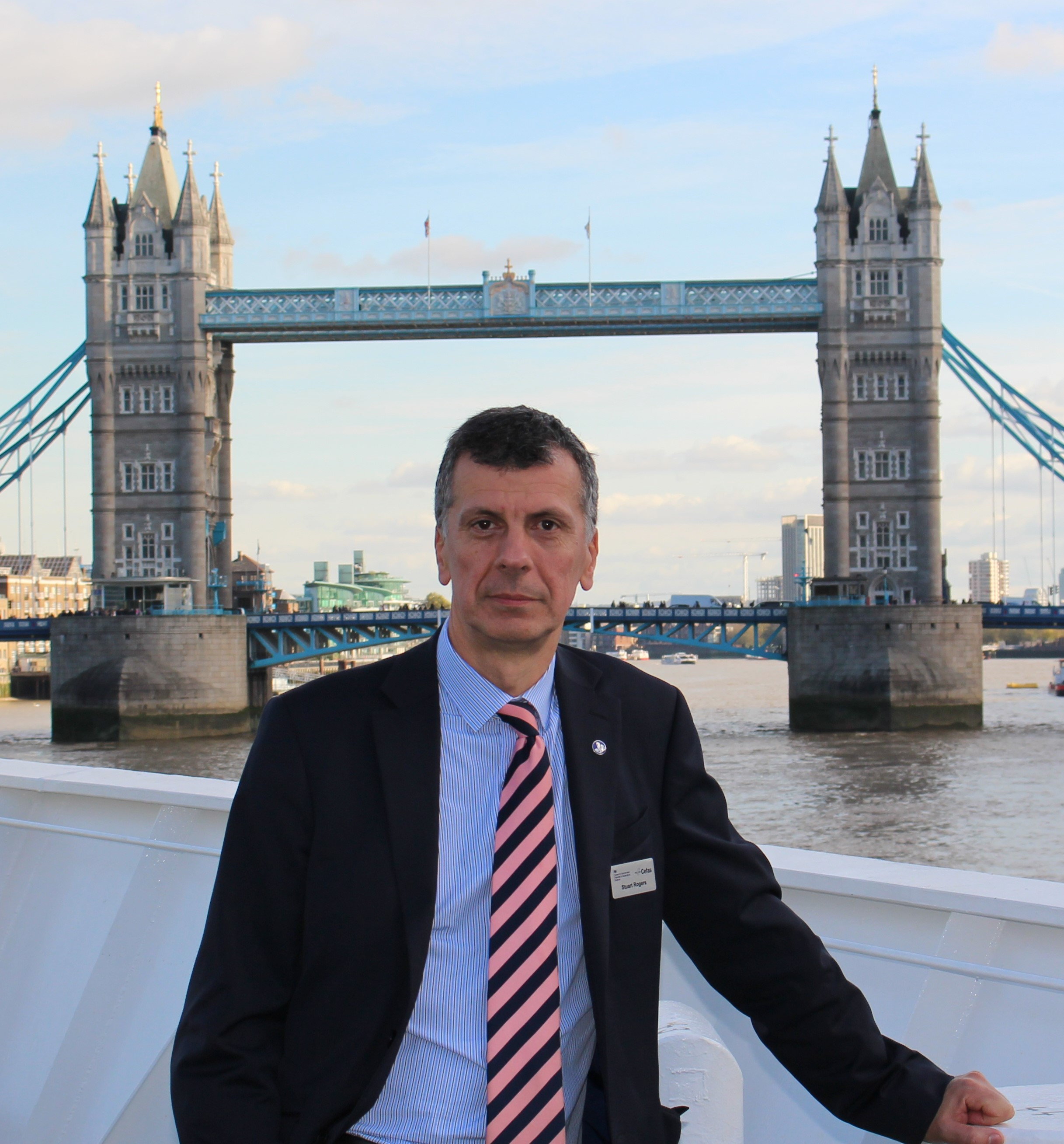 Professor Stuart Rogers, Cefas' former Chief Scientist has today been awarded an Order of the British Empire (OBE), recognising his extraordinary scientific career dedicated to tackling some of the biggest challenges facing the world's ocean and society, including food security, climate change, nature loss and pollution.
Professor Rogers, who retired in March, spent his whole career at Cefas (the Centre for Environment, Fisheries and Aquaculture Science) with roles in the North Wales Conwy Laboratory, and at the current HQ in Lowestoft.  His key achievements include advising on UK policy and EU Directives necessary to achieve good environmental status, and taking an active role in developing the first UK Marine Strategy in 2015.  He provided international leadership in OSPAR and the EU to raise standards and drive action to achieve a healthy and productive ocean.  As the head of profession to over 500 expert marine and freshwater scientists and technicians, he led advisers in the complex 2020 EU Trade and Cooperation Agreement fisheries negotiations, and provided scientific leadership during the establishment of the UK's Overseas Territory Blue Belt Programme in 2016.  By 2020 this had designated over 4.3million sq. km of Marine Protected Areas.  He was also pivotal in the provision of the science and advice to enable the designation of England's Marine Conservation Zones, with 91 designated by 2019, protecting 220,000 sq. km of marine habitats and species.
He has contributed to over 150 scientific papers and in 2017 was recognised as an Honorary Professor at the University of East Anglia for his work with their School of Environmental Sciences. Research projects with teams of UK and international scientists allowed him to develop a detailed understanding of the structure and function of UK seafloor ecosystems.  Using this knowledge he published extensively on marine ecosystem objectives and helped to develop a range of practical ecosystem indicators to assess progress towards our vision for the marine environment. 
His science has played a major role in establishing the importance of ecosystem considerations when making decisions about the sustainable use of our seas and ocean.  He has helped UK government and stakeholder communities to better understand the trade-offs between healthy biodiversity and increased fisheries yields, use of coastal waters for mineral dredging and renewable energy generation, and the livelihoods of all those who depend on and value our environment.
Commenting on Professor Rogers' award, Neil Hornby, Cefas CEO said:
"This award recognises Stuart's huge contribution to UK aquatic science excellence and leadership. His unique work at Cefas, over almost four decades, has helped change our understanding of the importance of healthy marine ecosystems to sustainable fisheries, making sustainable fisheries management practices a societal expectation. Through his legacy, we are in a strong position to advise UK and international governments and wider partners on our shared environmental commitments."
Professor Rogers said:
"I'm humbled to think that my career has been recognised in this way.   The award reflects the considerable achievements of all the brilliant colleagues that I have had the privilege of working with over the years, and so I would hope that Cefas can be as proud of this as I am.  During my career, I've seen enormous change across the marine science landscape. Our science now has a stronger voice than ever and has made an increasing contribution to the sustainable development of our coasts and seas, improved fisheries management and providing greater protection of threatened species and habitats. I have every confidence my successors will continue to ensure the sustainable use of our marine resources, to meet society's needs now and in the future."