New Cefas research hub launched to help find solutions to protect world's oceans
22 April 2023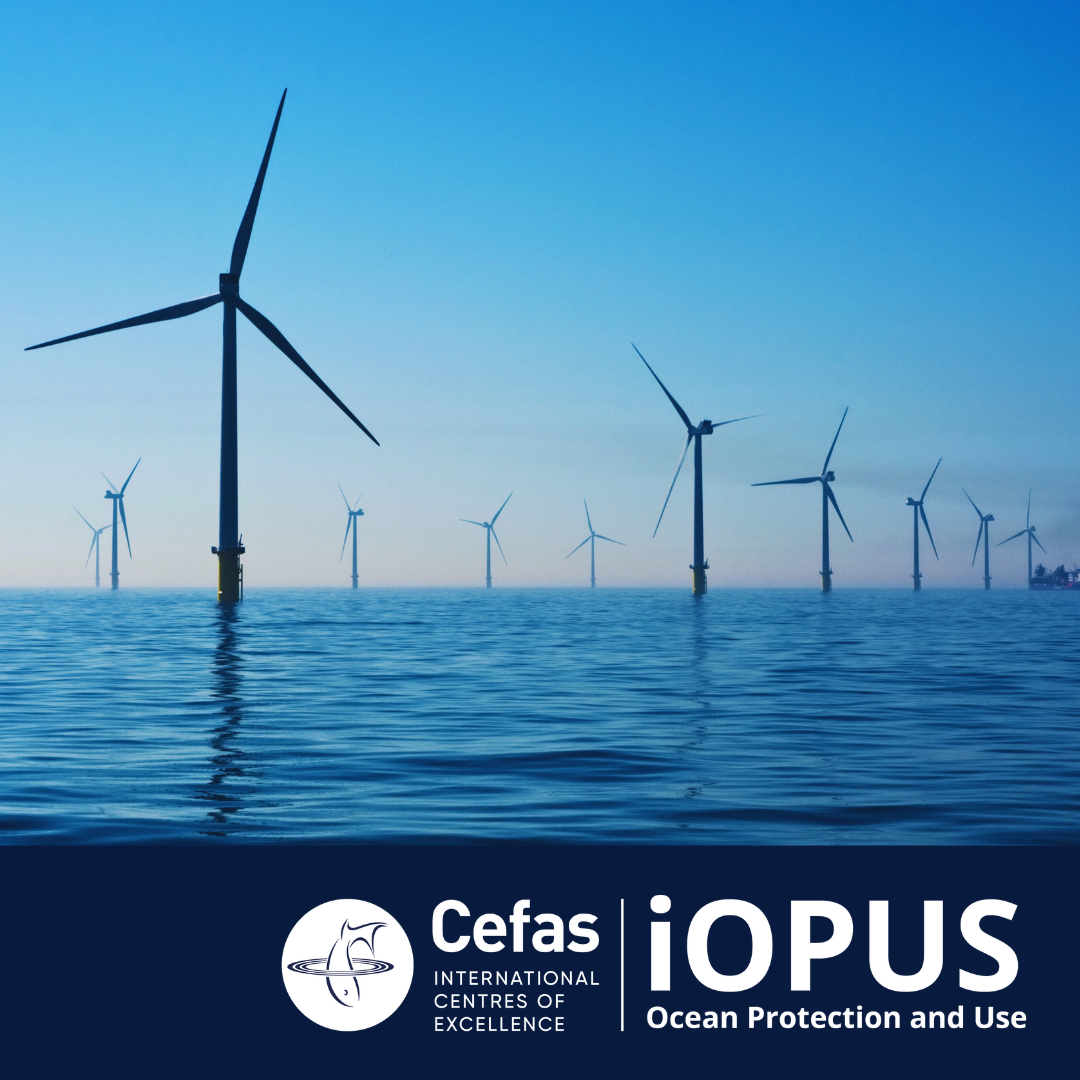 A new research hub which aims to help national and international governments find solutions to the some of the major challenges facing our oceans has been launched by Cefas today. 
The International Centre for Ocean Protection and Use (iOPUS) will bring together Cefas experts and national and international stakeholders to generate evidence and new solutions for the sustainable management and conservation of our seas.  
The global ocean and aquatic ecosystems are both essential for our wellbeing and our economies, and an important home to world's biodiversity. However human activities, such as coastal development, pollution, fisheries, and climate change are causing increasing pressures on these ecosystems leading to loss of species and the degradation of nature. A key challenge is to develop solutions that balance society's need to protect the ocean, with the continued use of its natural resources. 
Work under iOPUS covers Cefas' international and domestic work on freshwater and estuarine, coastal and oceanic ecosystems related to balancing objectives for protection and use of the environment. 
Drawing together a together a diverse range of Cefas science and expertise, iOPUS will:  
Develop, apply and share expertise in science and advice related to human activities, impacts, and nature conservation.

 

Provide evidence, advice, options and solutions on sustainable use and protection of the ocean.

 

Collaborate with partners to deliver on global international commitments, such as the Convention on Biological Diversity and the Kunming-Montreal Global Biodiversity Framework.

 
iOPUS is the fifth International Centre of Excellence (ICoE) to be launched by Cefas. It joins the Centre for International Climate change; International Centre of Excellence for Aquatic Animal Health; Fisheries International Centre of Excellence and International Centre of Excellence for Seafood safety, which were established to provide national and international stakeholders with the latest scientific and technical advice on emerging issues related to freshwater and marine ecosystems. 
Will Le Quesne, Director of the International Centre for Ocean Protection and Use, said:  
"In the past few years, we have seen unprecedented action to protect the world's ocean. With the new Global Biodiversity Framework coming into place and a new treaty agreed for the High Seas, this is a timely moment to be establishing the Centre to to provide policy makers and managers with the evidence they need to balance objectives for the use and protection of the ocean and aquatic environments." 
Cefas Chief Scientist, Grant Stentiford, said: 
"iOPUS adds an important component that has been missing from our set of Cefas ICoEs – really highlighting our current capacity and future potential for bringing together Cefas science in pursuit of more sustainable use of aquatic resources. As a collection, the ICoEs are a tangible demonstration of what Cefas 'does best', in domains that are as relevant to the sustainable use of the UK aquatic environment as they are to our work with overseas partner countries".     
To read more about the new Centre, visit the Centre's website here. 
More information and examples of the work that will be undertaken through the Centre is available on our 'In Action' page.