New report calls for critical gaps in blue carbon ecosystem research to be addressed
8 June 2023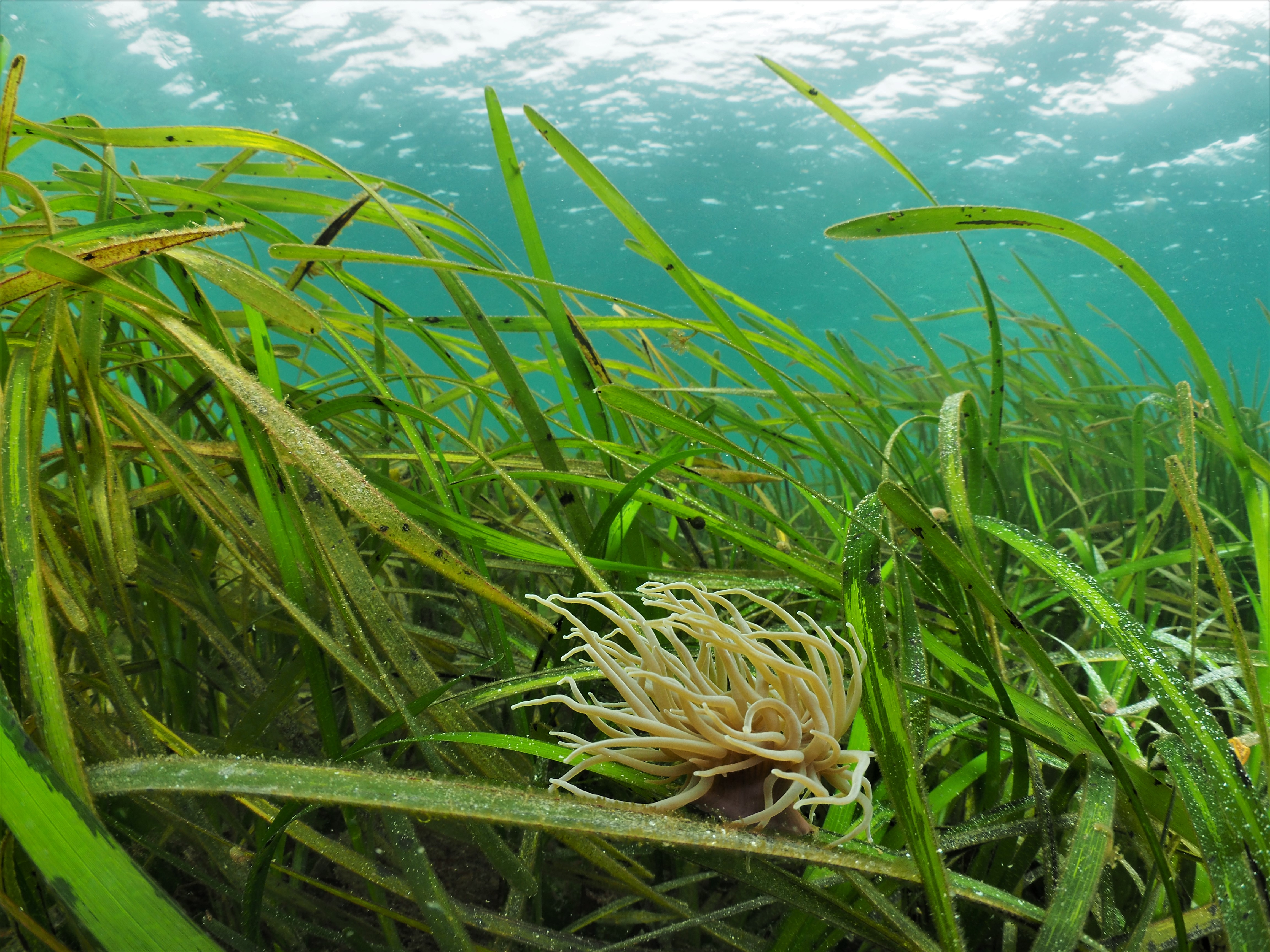 A new report, which aims to help accelerate action to manage, protect, enhance and restore the world's blue carbon habitats by identifying gaps in current research, has been launched today.
Blue carbon habitats, such as saltmarsh, seagrass, marine sediments, and kelp forests are of significant global value, providing important benefits for people, climate, and nature. However, several knowledge gaps on how best to manage these important ecosystems remain.
The Evidence Needs Statement published by the UK Blue Carbon Evidence Partnership (UKBCEP) draws on the latest science, policy, and delivery expertise across the UK to identify several critical 'evidence gaps' to support policy for blue carbon habitats.
The recommendations, which include the need for more evidence to better understand the social and economic costs and benefits associated with blue carbon projects, as well as improving understanding of measurement, reporting and verification activities for blue carbon markets, aims to galvanise action for blue carbon habitats by helping researchers prioritise areas for future development and collaboration.
With accelerating rates of global climate change, the global biodiversity crisis, and the UK's commitments recently made at the UN Climate Change Conference (COP26) and the UN Biodiversity Conference (COP15), the report serves as a call to action both in the UK and internationally to ensure that blue carbon policies are underpinned by the latest robust science. 
Blue carbon habitats have already suffered significant losses due to drainage, land use change, decreasing water quality and increasing seabed disturbance. In the UK alone, up to 85% of saltmarshes have been lost over recent centuries.
The UKBCEP, established in 2022 following an announcement at the UN Climate Change Conference (COP26) in Glasgow, brings together science and policy experts from across the UK Administrations to share scientific understanding of blue carbon ecosystems and to advance the UK's shared commitments to managing, protecting, enhancing, and restoring blue carbon habitats.
Professor Graham J.C. Underwood, Chair of the UK Blue Carbon Evidence Partnership said:
"While our understanding of the importance of blue carbon ecosystems in the UK as an effective nature-based solution has grown significantly over the past 15 years, human and environmental pressures on these critical ecosystems are growing. By drawing on the expertise of the UK's world-leading environmental science, social science and economic sectors, the Evidence Needs Statement serves as a rallying call for scientists to work together to deliver innovative research solutions to help enable the management, protection, enhancement, restoration and creation of these important habitats. We look forward to working with the blue carbon community to take forward the recommendations outlined in this report to ensure that we create resilient and vibrant healthy coastal and marine habitats for future generations."