New Chief Scientist appointed to lead Cefas
30 March 2023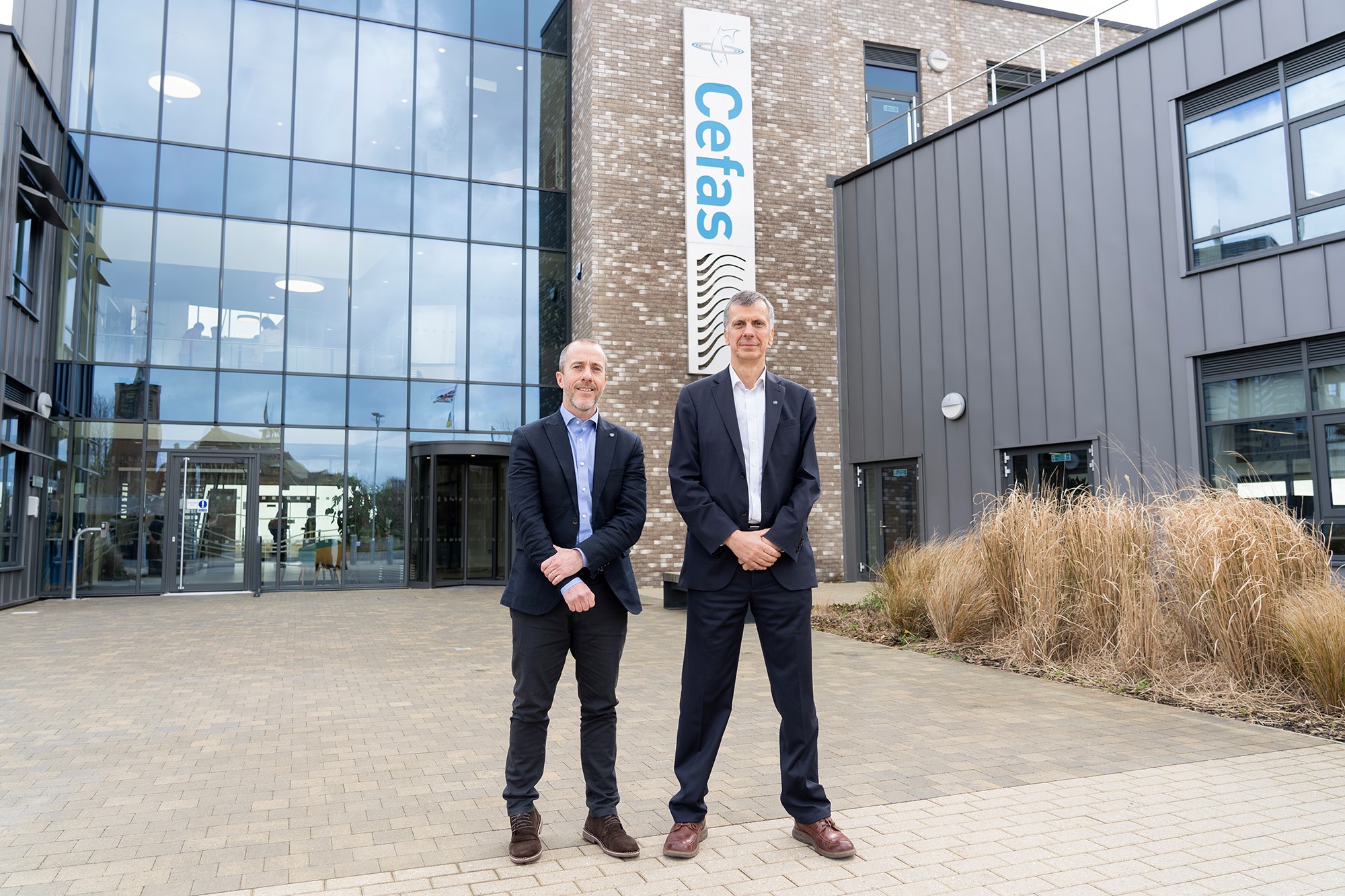 Today, the Centre for Environment, Fisheries and Aquaculture Science (Cefas) appointed Professor Grant Stentiford as its new Chief Scientist. Prof. Stentiford will lead Cefas' scientific research and provide expert advice to government, industry, and academia helping tackle global problems of climate change, biodiversity loss and food security. 
Prof. Stentiford brings with him over 20 years of experience in marine science research and management. He has led the International Centre of Excellence in animal health, published over 170 scientific papers, and advised various national and international organisations on the identification and impact of aquatic animal diseases in farmed and wild environments. His expertise in aquatic animal health and sustainable food systems is placed in context with the One Health approach and will be instrumental in driving Cefas' research programmes and enhancing the organisation's impact in marine science. 
Commenting on his appointment, Prof. Stentiford said, 
 "I am honoured to be taking on the role of Cefas Chief Scientist. As the government's marine and freshwater science experts, I look forward to working with an excellent team of scientists, advisors and other specialists to develop and deliver innovative research programmes which look to address the complex challenges facing our ocean and implicate the sustainable management of our aquatic resources.  
A new era of Cefas science will build upon our core expertise in support of government by enhancing the use of emerging approaches such as genomics, artificial intelligence, data science and systems thinking to offer integrated evidence."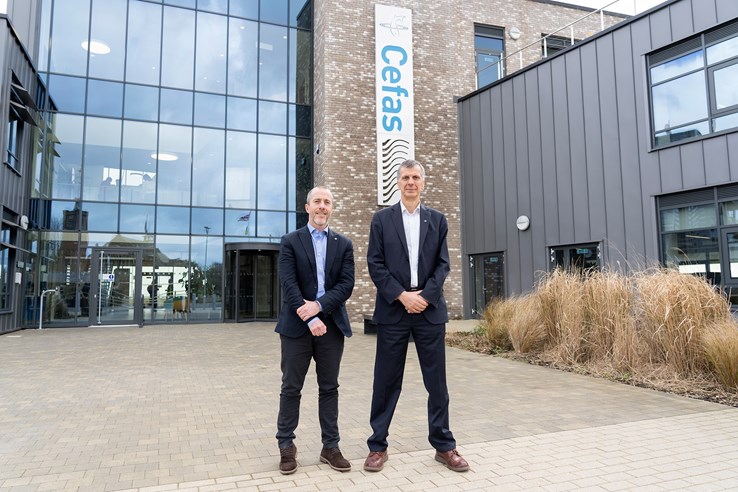 Prof. Stentiford takes over from Professor Stuart Rogers, who has spent his whole career at Cefas, serving as Chief Scientist for the last 10 years. Prof. Rogers led Cefas through a period of growth and transformation, positioning the organisation as a world leader in marine science and technology.  
Commenting on Prof. Rogers' retirement, Defra's Chief Scientific Adviser, Professor Gideon Henderson said, 
"On behalf of the Cefas team and wider Defra group, I want to express our sincere appreciation to Prof. Rogers for the huge contribution he has made to the success of Cefas, for the excellence of science conducted under his leadership, and for the breadth of high-quality advice offered to government.  We all wish him the very best in his future endeavours." 
In relation to Prof. Stentiford's appointment and the future of Cefas under his leadership, Prof. Henderson added, 
"Prof. Stentiford brings a wealth of experience and knowledge to his new role in Cefas, and we are thrilled to have him onboard as Cefas Chief Scientist. I am confident that Cefas' science will continue to thrive under his leadership, and that the organisation will deliver critical research to enable us to tackle today's environmental and sustainability challenges." 
Prof. Rogers also expressed his confidence in Prof. Stentiford's appointment, saying, 
"During my 38 years at Cefas, I've seen great change inside the organisation and across the wider marine science landscape. Our science has made an increasing contribution to the sustainable development of our coasts and seas, improved fisheries management and greater protection of threatened species and habitats. It's been a privilege to work at Cefas and especially as Chief Scientist, and I am delighted to be handing the baton to Prof. Stentiford. His experience, expertise, and leadership skills will be vital in advancing the organisation's mission to provide high-quality science and expert advice to support the sustainable use of our marine resources." 
Prof. Stentiford's appointment marks a new era for Cefas science, and the organisation looks forward to the exciting opportunities that lie ahead under his leadership. Prof. Stentiford added, 
"2025 will see the publication of a new Science Strategy for Cefas – one that brings the whole of our organisation together in support of our mission. As this strategy is deployed, we expect to take an increasingly integrated approach to our science and evidence provision – working across thematic areas on what we do best and developing new partnerships in the UK and overseas to ensure a sustainable future exists for our shared underwater environment."