From tropical to polar seas…how climate change is impacting the diverse UK Overseas Territories.
21 July 2021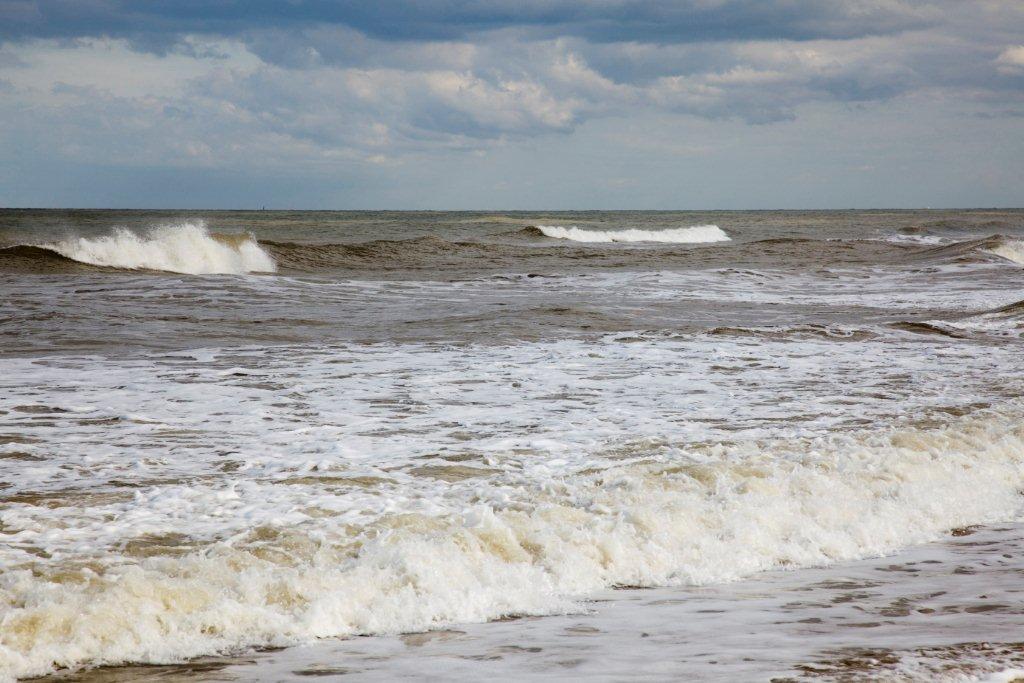 The Marine Climate Change Impacts Partnership (MCCIP), working closely with the UK Overseas Territories (UKOTs), has published the first comprehensive assessment of climate change impacts on coasts and seas across the UKOTs. In this crucial year of global climate action, it highlights the UKOTs climate challenges and showcases where they are working with nature to build resilience to climate change.
The UKOTs constitute a small land area with large marine provinces, which collectively represent the 5th largest marine estate in the world. Extending from the polar ocean to tropical seas, they reflect a highly diverse range of habitats and people, with strong cultural identities closely tied to the sea.
Focusing on six key regions (Polar, Pacific, South Atlantic, Mediterranean, Caribbean and North Atlantic, and Indian Ocean), more than 60 leading experts from all 14 UKOTs prioritised and highlighted their most important ecological and societal climate challenges.
Although each Territory is unique, and in many cases geographically isolated, they share some common climate change issues.
Many Territories, such as Ascension, Tristan Da Cunha, St. Helena, Falklands in the South Atlantic, and Pitcairn in the Pacific, are geographically isolated, and rely on the sea to transport people and goods, including food supplies. Changes in extreme weather and sea-level rise could impact on this important connection to the wider world.
Fish are locally important for food and recreation, and for many territories' fisheries provide an important contribution to GDP. Many important species (e.g., Tristan Rock Lobster) and the habitats that support them could be at risk from climate driven changes.
Threats to communities and infrastructure from an increase in flooding and erosion are priority issues for many UKOTs, compounded by the loss and degradation of natural coastal protection. The human, economic and environmental consequences of severe storms were particularly highlighted for the Caribbean.
British Indian Ocean Territory and Pitcairn in the Pacific, as well as the Caribbean and North Atlantic UKOTs (covering Anguilla, Bermuda, the British Virgin Islands, the Cayman Islands, Montserrat, and the Turks and Caicos), expressed significant concerns about the effects of increasing sea temperature, ocean acidification and extreme weather events on their corals and reef communities. Reefs provide many important services such as coastal protection, fisheries and recreation, all of which are being impacted by climate change.
Some territories expressed concern about major shifts in marine ecosystems. For the Mediterranean UKOTs, the role of climate change in facilitating the spread of invasive species was a major focus. For Polar UKOTs, climate change effects on marine foodwebs and sea-ice habitats have repercussions for charismatic species, regional fisheries, and global climate regulation.
Across all the territories, a lack of local data hampers efforts to measure and predict the impacts from climate change and prepare for the major challenges that lie ahead.
Lord Goldsmith, Minister for the International Environment and Climate, states:
"The impacts of climate change pose a serious threat to the vital marine ecosystems of the UK Overseas Territories and the coastal communities that depend directly on them".
"By undertaking research, such as the reports published today, we can close gaps in our understanding and gain valuable insights that will help us to meet the global challenge of protecting and restoring the health of our ocean."
Matt Frost, MCCIP Chair, states:
"Clear science on climate change and the marine environment has never been so important. It is a privilege for MCCIP to be able to work with a range of stakeholders and leading scientists from across the OTs, providing evidence to inform future actions and amplifying these messages on the international stage".
Full detailed findings from the assessment are available from July 21st at www.mccip.org.uk/uk-overseas-territories. A series of digital Report Cards summarise information from six individual, peer-reviewed scientific reports commissioned by MCCIP and written by scientists from across the UKOT regions, providing detailed evidence of observed and projected climate-change impacts on the UKOTs selected priority climate change issues.
Notes
Some of the key findings from each region are provided in annex 1.
Contact the MCCIP Secretariat at office@mccip.org.uk or call Paul Buckley on 01502 524314 for more details.
The Marine Climate Change Impacts Partnership (MCCIP) is a partnership between scientists, government, its agencies, non-governmental organisations (NGOs) and industry. The principal aim is to provide a co-ordinating framework to transfer high quality evidence on marine climate change impacts, and guidance on adaptation and related advice, to policy advisers and decision-makers.
This work was delivered by a dedicated working group including the Department for Environment, Food and Rural Affairs who funded this work, the Marine Biological Association of the United Kingdom (chair), Centre for Environment, Fisheries and Aquaculture Science, the United Kingdom Overseas Territory Association, Foreign Commonwealth and Development Office, Joint Nature Conservation Committee, Marine Management Organisation, and Great British Oceans. This group collaborated with over 60 leading experts from across the UKOTs who produced the regional review papers (see annex 2 for a full list of organisations that contributed to the regional review papers).
Annex 1. Regional key findings
For the Polar UKOTs region, regional experts identified the following key issues:
The key climate drivers affecting the Polar UKOTs are increasing temperature, ocean acidification, decreasing dissolved oxygen and changes in currents. Sea surface temperatures at South Georgia and across the British Antarctic Territory are amongst the fastest warming in the Southern Hemisphere.
These changes are having a major effect on how food webs and ecosystems function, impacting on globally important fisheries. A further issue is the loss of sea-ice, which provides critical habitat for charismatic species (e.g., Adélie penguins; Weddell seals).
The West Antarctic Ice Sheet in the British Antarctic Territory is one of the world's most vulnerable ice sheets, both its size and the rate of ice loss will have significant implications for global sea-level rise.
In the Southern Ocean, both the sea and marine organisms play a critical role in removing excess CO2 from the atmosphere. Its capacity to absorb CO2 might be reduced as seas warm.
Warming waters may reduce the availability of oxygen for marine species, some of which will also be increasingly stressed by ocean acidification.
For the South Atlantic UKOTs region, regional experts identified the following key issues:
Changes in sea temperature, ocean currents, storms and waves, and sea level are affecting coastal and marine ecosystems and the beneficial services that they provide (e.g. food security, recreation, and protection from natural hazards).
These changes are impacting on commercially exploited species such as tuna, squid and lobster, with implications for food security and GDP in the Falklands and Tristan da Cunha.
Marine food webs are at risk from changes in the growth and productivity of marine plants, including plankton, which form the basis of the food web, and kelp which provides critical habitat for many species.
Many iconic species at risk are closely linked to cultural identity of South Atlantic UKOTs' communities, including the Green Turtles on Ascension or Rock lobster in Tristan da Cunha, the latter having important economic value as a major fishery.
Sea-level rise and changes in storms and waves, which could increase coastal flooding and erosion, threaten the 'islander' way of life, and have the potential to cause damage to livelihoods and disrupt the flow of essential imports to these remote islands.
For the Caribbean and North Atlantic UKOTs, regional experts identified the following key issues:
Sea-level rise and changes in extreme weather events (heatwaves, heavy rainfall, tropical cyclones and storm surges) constitute the biggest climate change risks to these UKOTs.
Impacts of extreme weather on these UKOTs are of national proportions, for example Hurricanes Irma and Maria in 2017 (two of the most intense storms to hit the Caribbean), caused widespread devastation in Anguilla, the British Virgin Islands and the Turks and Caicos Islands.
Climate change impacts on food security, fish, fishing communities, infrastructure, and operations, are highlighted as a priority issue, with important consequences for the livelihoods of local communities.
Loss of natural coastal protection from the growing threat of erosion and flooding, and the resulting impacts on coastal populations and economic activities are already a major issue.
Sea temperature rise is a major threat to habitats, most notably when marine heatwaves hit coral reefs and their associated communities. These impacts affect ecosystem health and marine food webs, as well as the reefs' appeal for tourism and recreation.
With a further temperature rise of around 2°C projected for the region under a business-as-usual emissions scenario, major impacts on marine ecosystems are expected in the future.
For the Mediterranean UKOTs region, regional experts identified the following key issues:
There is clear evidence of climate change impacts across the Mediterranean, with seas becoming warmer, more saline and more acidic, and in the eastern Mediterranean, increasingly depleted in oxygen. Rising Sea level also threatens millions of inhabitants.
For the UK overseas territories in the Mediterranean, Gibraltar and the Sovereign Base Areas (SBAs) of Akrotiri and Dhekelia in southern Cyprus, these changes will have important consequences for marine ecosystems, degrading critical habitats, such as seagrass meadows, affecting native species, and helping facilitate the spread of alien invasive species.
At the coast, an increased incidence of some algal species and jellyfish may have important impacts on coastal communities and businesses, putting health at risk, and clogging intakes at industrial sites.
Increased risk of flooding and erosion could have a major impact on coastal infrastructure across these territories.
Whilst climate change impacts are well documented across the Mediterranean region, evidence specific to the Mediterranean UKOTs is lacking and a better understanding of local climate change impacts is urgently needed to inform action.
For the Pacific UKOT region, regional experts identified the following key issues:
In the Pacific region, increasing temperature, ocean acidification, extreme events, sea-level rise, changing currents and decreasing dissolved oxygen concentration are already affecting habitats and species, and the valuable services they provide.
For the Pitcairn Island group, coral reefs and the intricate food webs they support are increasingly at risk from the combined effects of warming and ocean acidification.
Fisheries resources are threatened as reef habitats are degraded and offshore, decreasing dissolved oxygen could make Pitcairn's waters less suitable for some tuna species.
Imports and the safe movement of goods at sea are at risk from more severe storms, as Pitcairn Island relies heavily on imports for food, fuel, clothing, medicines and most other goods and materials, which could be disrupted by extreme weather.
Sea level rise is projected to accelerate over the 21st Century and it is unclear how the islands' shorelines will adapt.
Key sectors, such as fisheries and tourism, will be affected by these changes, as will food and water security and essential services, such as energy, import of supplies, coastal protection, and community access to natural resources.
For the Indian Ocean UKOT region, regional experts identified the following key issues:
Since 2006, sea temperatures around the British Indian Ocean Territory (BIOT) have been increasing at a rate of 0.3–0.4 ˚C per decade.
Severe warming is already having a significant effect on shallow reef habitats, and the communities they support, including fish.
The effects of warming on BIOT's corals, with an increase in heat stress and bleaching events, are being exacerbated by ocean acidification. If current high CO2 emissions were to continue, conditions in shallow seas around BIOT could become unfavourable for corals by 2080.
Coral reefs also supply sediment to BIOT's sandy beaches and provide coastal protection to the islands. Degrading reefs, combined with changes in rainfall and sea-level rise may threaten BIOTs islands.
Coastal erosion, which is currently being exacerbated by human activities and loss of vegetation, could put infrastructure and people at risk, and threaten internationally important nesting sites for seabirds and turtles.
Annex 2. Organisations contributing to the regional reviews
ANCORS
Ascension Island Government
Australian Institute of Marine Science 
Bangor University
British Antarctic Survey, NERC
British Indian Ocean Territory Administration
C2O Pacific
Caribbean Community Climate Change Centre
Caribbean Regional Fisheries Mechanism
Cayman Islands Government
Centre for Environment, Fisheries and Aquaculture Sciences
Climate Analytics
Commonwealth Scientific and Industrial Research Organisation
Deakin University
Ecosystem Services.
Edinburgh University
Falklands Government  
Foreign Commonwealth and Development Office
Gibraltar Government
Government of South Georgia and South Sandwich Island
Great British Oceans
James Cook University
Lancaster University
Marine & Environmental Research (MER) Lab, Republic of Cyprus
MCC Environment and Sustainability
South Atlantic Research Institute
Sovereign Base Area Authority (SBAA)
St. Helena Government
Stanford University
The Pacific Community (SPC)
Tristan da Cunha Government
Turks and Caicos Islands Government
United Kingdom Overseas Territories Association
University of Bahamas
University of Exeter
University of Gibraltar
University of Warwick
Zoological Society of London