New partnership to promote marine and freshwater science research and education
26 July 2022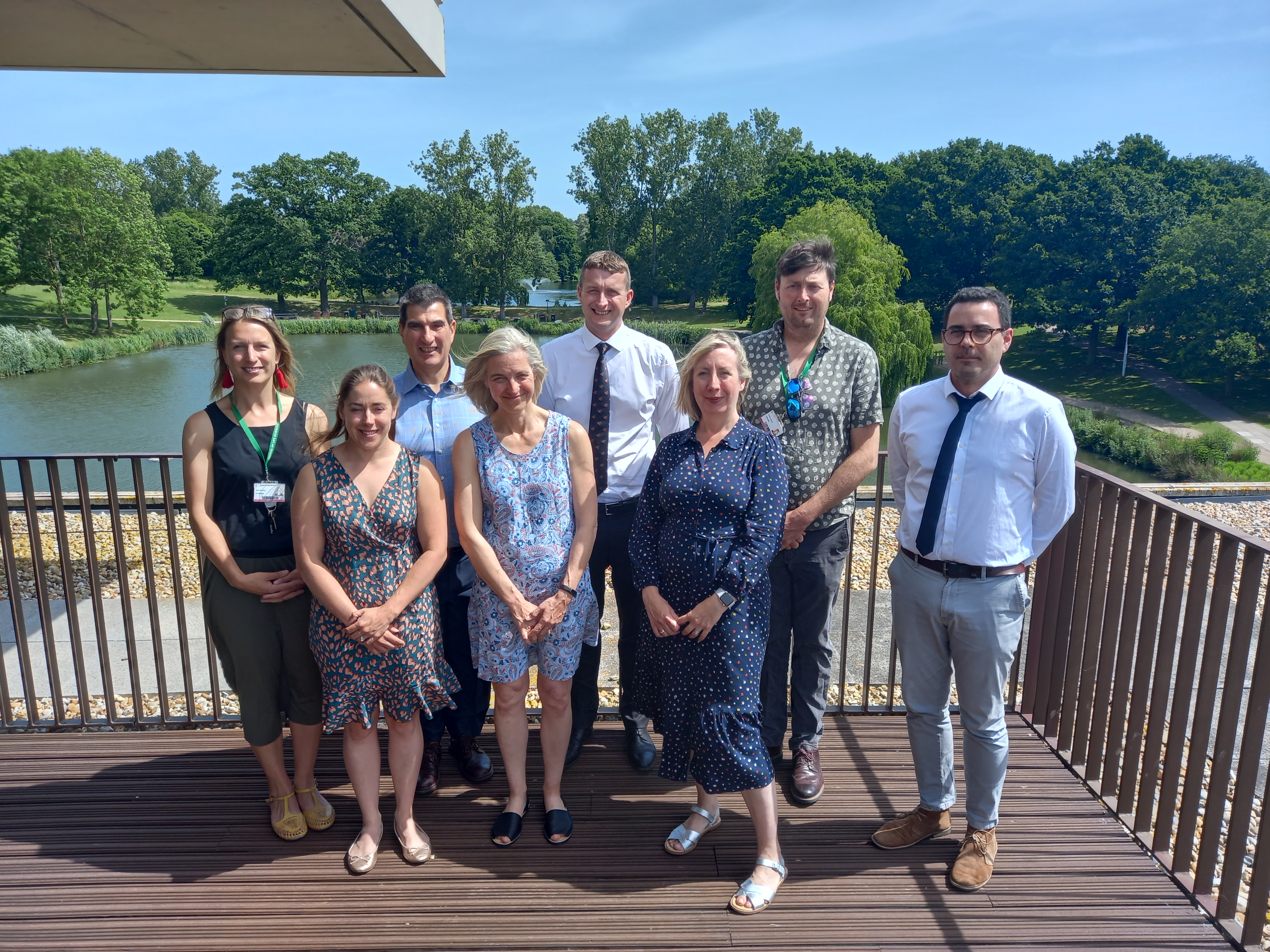 The Centre for Environment, Fisheries and Aquaculture Science (Cefas) and the University of Essex will be collaborating on training and research related to aquatic ecosystem science after signing a Memorandum of Understanding (MOU).
The agreement will provide a framework for collaboration between the two organisations for the next five years.
Cefas is home to the government's marine and freshwater science experts - helping keep our seas, oceans and rivers healthy and productive and our seafood safe and sustainable by providing data and advice to the UK government and our overseas partners.
The School of Life Sciences at the University of Essex is a centre of excellence in marine biology, with a vibrant community of researchers working across a number of different ecosystems from estuaries and coastal environments to oceanic systems, and also investigating conservation and resource management at a regional and global level.
Collaborations encouraged by the MOU may include: visits, training, and collaborative research projects; sharing facilities and expertise; offering consultation and advice; and improving approaches around the use of technology and best practice.
Professor Terry McGenity said: "There has been a long history of collaboration between Cefas and the University of Essex, with a large increase recently in joint projects. This agreement, which coincides with the start of the United Nations Decade of Ocean Science for Sustainable Development, signals the willingness to develop stronger links across research and education, particularly in tackling global challenges faced by the marine environment. Such challenges include: human impacts on food webs and fish stocks, the influence of sea-level rise on coastal environments and communities, understanding the role of coastal habitats in capturing carbon, and how to detect and clean up marine pollutants."
Dr Stephen Dye, Cefas Science Lead said: "This year Cefas is celebrating 120 years of influential science in Lowestoft, by looking towards the science and people we need, to address the global challenges of the future. Growing our relationship with the University of Essex helps on both fronts by combining our international  science excellence and advice, while building out from our local and regional collaborations. I look forward to seeing our collective science impact in action, further developing our international footprint, for example by expanding our work on environmental DNA and biomonitoring, whether around overseas territories in the Southern Ocean or oil platforms in the North Sea.
Essex expertise in research and education covers a large range of areas from environmental microbiology and pollutant impacts and biodegradation through to molecular ecology, stability of food webs and conservation and management.
Photo from right to left: Dr Anna Sturrock (University of Essex), Dr Natalie Hicks (University of Essex), Vice-Chancellor of the University of Essex Professor Anthony Forster, Cefas Chief Executive Neil Hornby, Cefas Science Director Dr Michaela Schratzberger, Cefas Science Director Sally Songer, Dr Tom Cameron (Essex University), and Rui Vieira (Cefas)