Cefas secures new Research Vessel Management Services contractor for RV Cefas Endeavour
14 January 2020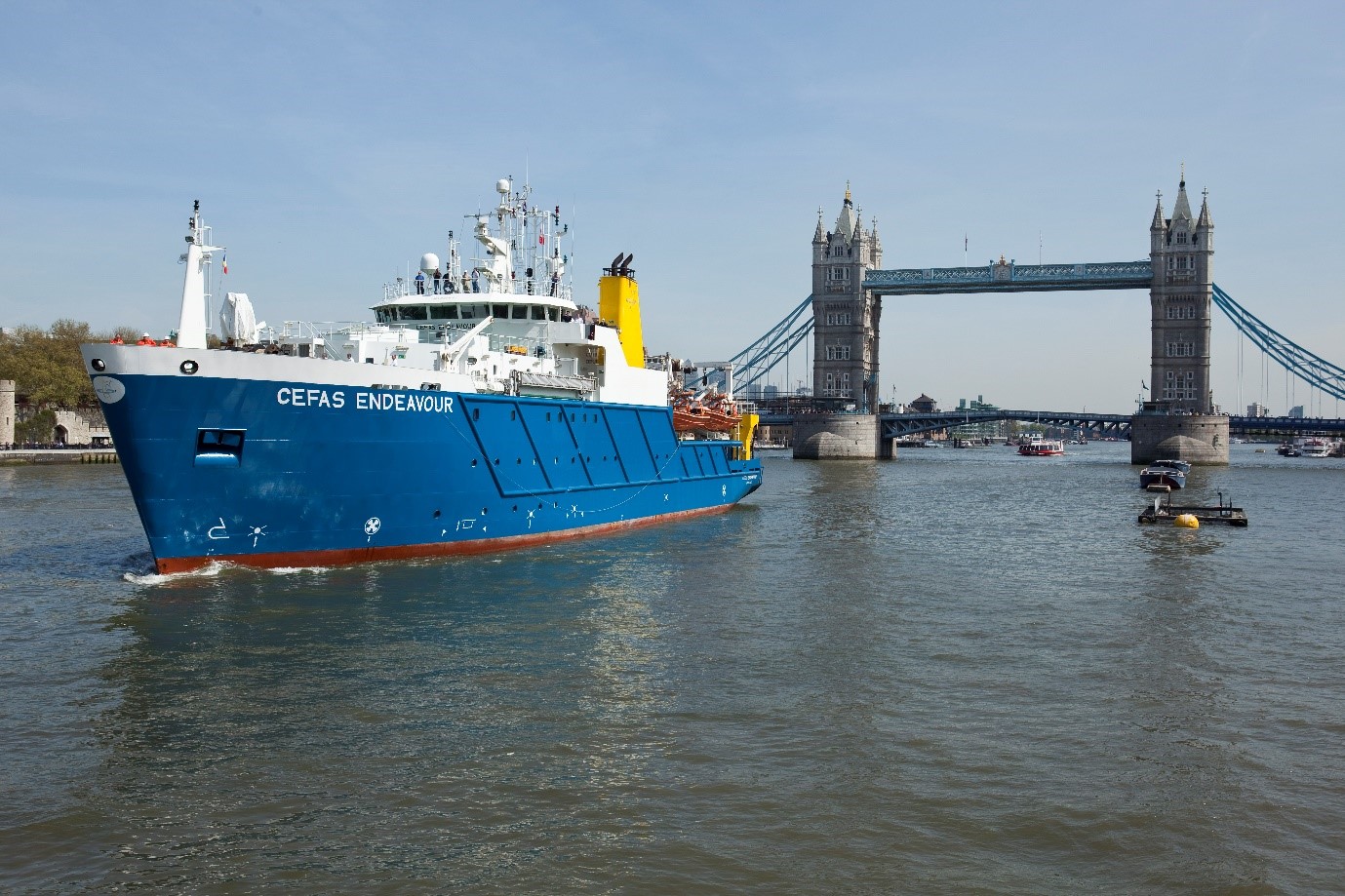 Following a comprehensive and effective procurement process, Cefas has signed a contract with AW Ship Management Limited (AWSM) for the ongoing provision of vessel management services. AWSM will take on the service from Cefas' existing provider (P&O Maritime) on 1st April 2020, with the new five year contract (with optional extensions through to 2033) enabling Cefas to continue its leading role in monitoring, data collection and fisheries stock assessment from the multidisciplinary scientific research vessel, RV Cefas Endeavour.
RV Cefas Endeavour is equipped with broad and modern equipment to support the range of cutting-edge science and data collection done onboard, including:
annual fish stock surveys for the UK Government, with the surveys providing information on the spatial distribution and relative abundance for important commercial species, as well as providing data for other non-commercial fish and shellfish; and
seabed, water quality and habitat mapping surveys to determine the status and quality of UK seas.
The vessel is also available for third party charter to commercial or international government customers.
The procurement process, launched in March 2019, concluded with contract signature in late November. Cefas were unable to undertake publicity surrounding the outcome during the December pre-election period.
Tom Karsten, Cefas Chief Executive, said:
"RV Cefas Endeavour is the UK government's largest, most capable vessel delivering domestic marine scientific research and monitoring, and the data collected onboard would not be possible without a trusted partner to manage our vessel services. We are grateful to P&O Maritime for delivering this comprehensive vessel management service to Cefas since 2009, during which time they made a notable contribution to the successful provision of essential marine and fisheries data and evidence to UK Government and beyond. I now look forward to the next stage of RV Cefas Endeavour's operational life, and the role Cefas and AW Ship Management will both be playing in the continued delivery of world class data and evidence."
Paul Trudgeon, AWSM Managing Director, said
"The award of this contract to AW Ship Management for the provision of vessel management services to the RV Cefas Endeavour is a huge honour and everyone at AWSM are delighted we were able to demonstrate throughout the comprehensive procurement process that we possess the necessary skills, expertise and vision to be entrusted with such an important vessel. Our strength lies in the quality of our people and their ability to not only understand our clients' requirements but to work in an open and collaborative manner that ensures they always receive the best support possible and maximises the availability of the vessels that we manage for them. I am confident that the relationship with Cefas will be a successful one and will enable them to continue their important work."