Protecting our oceans through innovative science: can we still turn the tide?
8 June 2023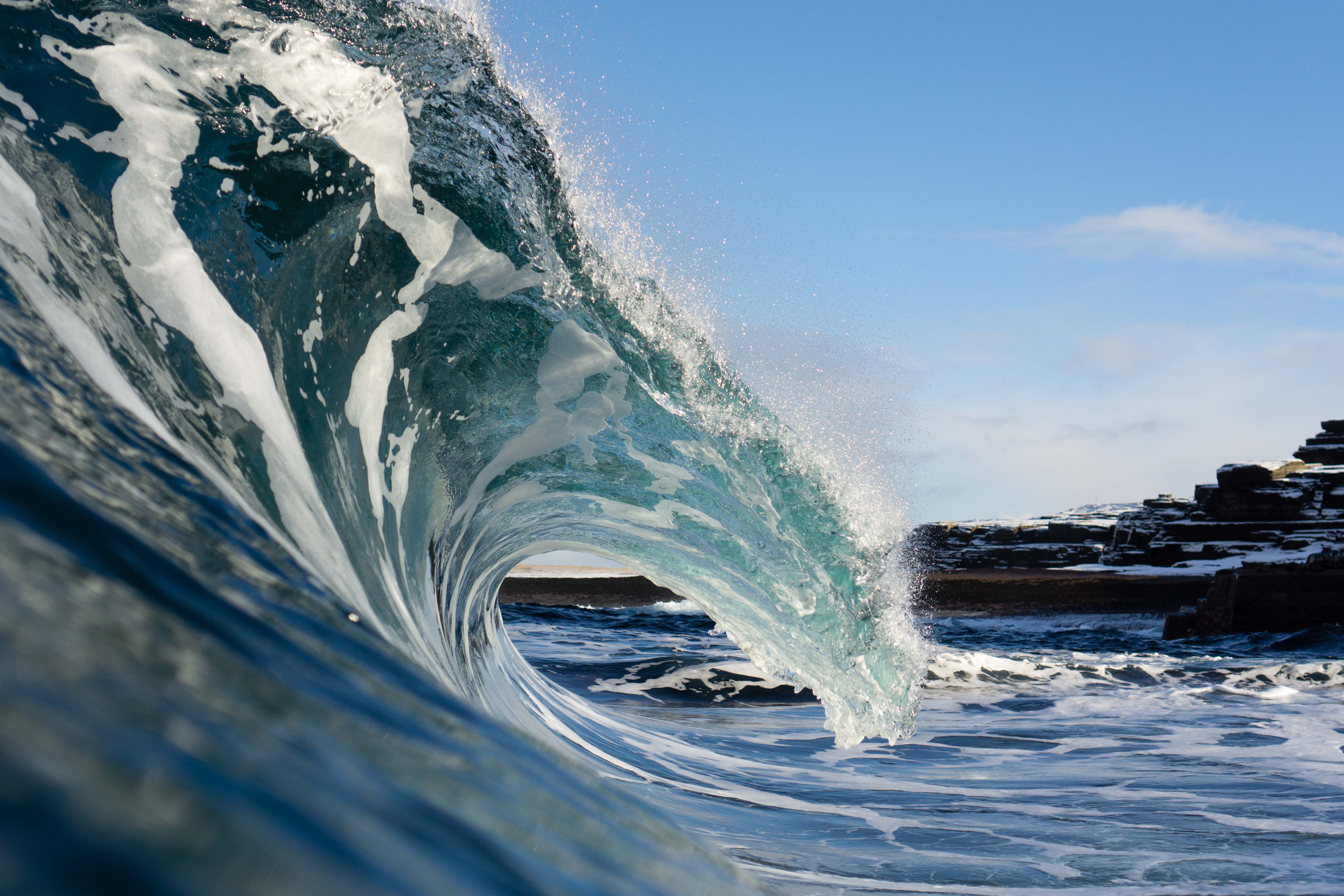 By Grant Stentiford, Chief Scientist, CEFAS
World Ocean Day, held on June 8th, once again highlights the importance of the world's ocean for life on our planet. This precious environment regulates our climate, is home to up to 80% of life on earth and provides essential resources that we all rely on.  However, we know that our rivers, seas and the ocean are facing significant global threats. This year, global sea temperatures were the hottest on record. Many marine ecosystems, such as coral reefs, salt marshes and mangrove forests, are now seriously degraded, and communities around the world are facing the devastating consequences of climate change, biodiversity loss, energy and food insecurity, emerging animal diseases, and pollution.
The year's theme, Planet Ocean: Tides are Changing, reflects that, despite the bleak picture, the world is waking up. There is increasing recognition that the challenges faced in protecting and sustainably managing marine and freshwater ecosystems require global leadership, collaboration, and bold action. They also depend on high quality, innovative science. At the Centre for Environment, Fisheries, and Aquaculture Science (Cefas), we partner with Defra and UK and international governments to pioneer and apply our scientific expertise in marine and freshwater systems to support important environmental commitments, including the UN Sustainable Development Goals, a global target to protect 30% of the world's oceans by 2030, Defra's 25 Year Environment Plan, and the UK government's Net Zero target. While countries, including the UK, are heading in the right direction, we know we need to do more to help translate our science into robust and urgent action. 
For science to meet the scale of the challenge, it must continue to be relevant. Our ambitious new 2030 strategy aims to ensure that we continue to provide credible, objective, and relevant evidence that works for all parts of society. Data and innovation are fundamental to that. At Cefas, we use a wide array of surveillance, mapping and sampling technologies to collect real-time information on our marine environments, converting it to hard-hitting evidence that supports our expert advice.  We also deploy our Research Vessel, the Cefas Endeavour, as well as autonomous marine vehicles, remotely piloted aircraft, and satellites to monitor and assess the health and quality of our seas and the life that lives there. Ground-breaking technologies, such as genomics and artificial intelligence (AI) offer huge potential. For example, our scientists are already using AI to identify the marine litter found on our beaches and to monitor fish stocks to support sustainable fisheries management. We will continue to explore new opportunities to harness this powerful technology but ensure that we work with the scientific community to understand the risks.
While technology is fundamental, transformational science must have people at its heart. At Cefas, we employ specialists from right across the aquatic sciences – from aquatic animal health to aquaculture, blue carbon to biological effects monitoring, and fisheries to future energy. By embedding our science and our scientists at the heart of the decision-making process, we try to ensure our work is there for the public good and has a lasting impact.  Whether it's providing advice on how best to measure the effectiveness of marine protected areas through the UK government's Blue Belt Programme; assessing the economic and societal benefits of protecting different marine habitats through the Marine Natural Capital and Ecosystem Assessment Programme (mNCEA); or responding to marine and freshwater incidents, such as the devastating crab mortalities in Northeast England, we recognise that solutions need to work in harmony with people and the environment. We can't succeed unless we balance the need for sustainable growth whilst protecting aquatic environments and their natural capital.
Success also depends on partnerships. The challenges facing our oceans are vast and complex. We recognise that we can't do this alone. Partnerships and scientific collaboration across different disciplines are needed to drive progress both now and in the future. We will continue to work collaboratively with partners across the UK, the maritime and fishing industry, non-governmental organisations, research institutes and universities, to get the best results with those that share our vision. Internationally, through our International Centres of Excellence, we are working in countries such as Indonesia, Sri Lanka, South Africa, and Kuwait, to share expertise and learn lessons from countries facing some of the biggest threats to their marine environment. By building on our wider university network, continuing our sustained investment in doctoral training, and by targeting recruitment of our most promising students, we hope to attract more diverse talent to the world of marine science. We are also seeking to inspire the next generation of scientists by developing new partnerships with schools, colleges and universities, and creating national educational content linked to curriculum and community outreach initiatives.
2023 will be a big year for the world's ocean. With countries looking towards implementing a new global agreement for biodiversity, adopting a new treaty for the high seas and a new international plastics treaty currently under negotiation, ambition to protect and conserve the world's ocean is at an all-time high. To continue to turn the tide, innovative science and robust evidence must be at the heart of effective policy making, so that we can all enjoy a future with safer, cleaner and more productive seas.
This article is also featured on the Countryside Jobs Service website:
https://www.countryside-jobs.com/article/2023-06-06-protecting-our-oceans-through-innovative-science-can-we-still-turn-the-tide